If you need to quickly find a Job Seeker in your organisation, you can do so by clicking on the Quick Find menu item.
Log into the online application at https://app.bfound.net/
Click on Job Seekers in the left hand menu and choose Quick Find:
The quick find form will open.
You can enter in First Name, Last Name, or Email Address (or part thereof), or (if you know it) the job seeker's unique identification number.
Press Find, and the list will populate with all job seekers in your organisation that match your search criteria.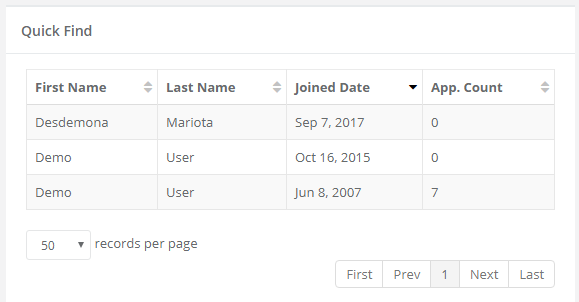 The list will give you their first and last name, the date they joined, and how many applications they have in your system, if any.
Click on the job seeker's name to access their record.