To add a comment to a job seeker profile:
Click on Jobs in the main menu
Click on the job title you are managing
Click on a job seeker name to view their profile
Click on the 'Comments' (speech bubble) icon at top right
Select the Comment Type from the dropdown (e.g. General Comment, Interview Note, etc.)

Additional custom 'Activity Types' can be added by your Recruitment team if required.



Type your comment
Select a Comment Category if desired, by clicking on one of the four options: Info, Good, Warning or Bad




Click Save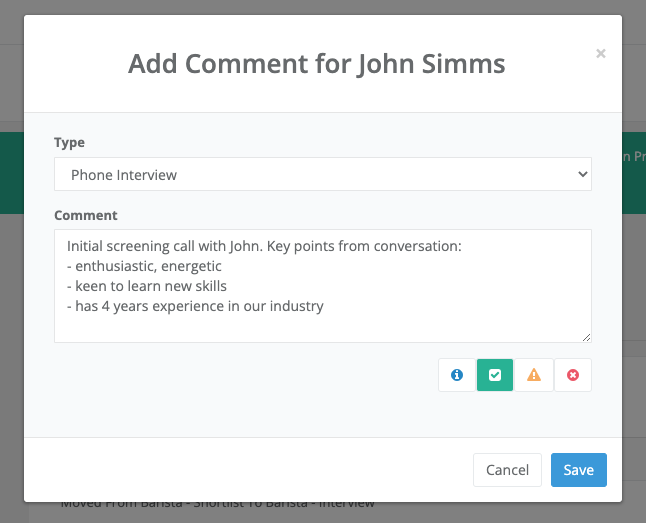 You will see any comment icons displayed in the job seeker grids in the 'Type' column:
If a job seeker has multiple comments with different categories attached to their record, then the icon shown in the grid will be the 'highest value' icon, in the following order: Info, Good, Warning, Bad comment (where Bad is the highest).