Tasks are actions that need to be taken in relation to a Job Seeker who has applied to one of your jobs or Talent Pools.
To view your Task list, click on 'Tasks' in the main menu. Your Pending Tasks list will load.
You can Search for a particular Task using the Search box at top right: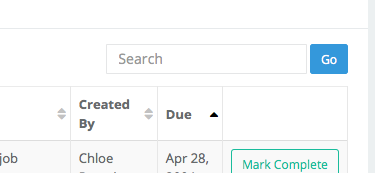 Type your Search keywords, and click 'Go' (or hit the Enter key). The Search will run across the Task Name, Job Seeker and Job Name fields.