When you log into the application website at app.bfound.net, you can access a full list of the jobs assigned to you by clicking on the Jobs icon in the menu.
This will display a list of all of the jobs assigned to you. Some of these jobs may appear in different colours: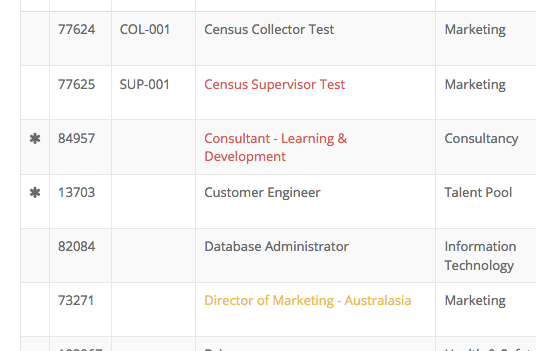 If a job is YELLOW, that means there are zero new applicants after 5 days or more.
If a job is RED, that means there is are job seekers who have become "stuck" in the process. That means they have been in a particular bin for longer than the set period of time. For example, job seekers cannot stay in the "interview" bin for longer than 3 days - and the job seekers in this job have stayed in the bin for 5 days - so the job turns red.