If you would like to allow job seekers to use their Seek profile to apply on your site, then you can enable the 'Apply with Seek' feature.
There are two things that need to be done to set this up:
First - enable Apply with Seek in the app
Login to the app at https://app.bfound.net (you'll need an Administrator login)
Go to Admin | Integration
Click on Seek in the grid row
Click the Enable Apply with Seek checkbox and click to Save
Second - Seek needs to add a redirect URL for your job seeker site.
Contact support@staffcv.com and ask them to contact the Seek API Implementation team to add a redirect URL for your site
After setup
Once Apply with Seek is fully set up, your job seekers who click to Apply on a job you have advertised on Seek will see a pink button on your StaffCV job seeker site that allows them to use their Seek credentials to apply to your job.
Sign in to authorise Seek: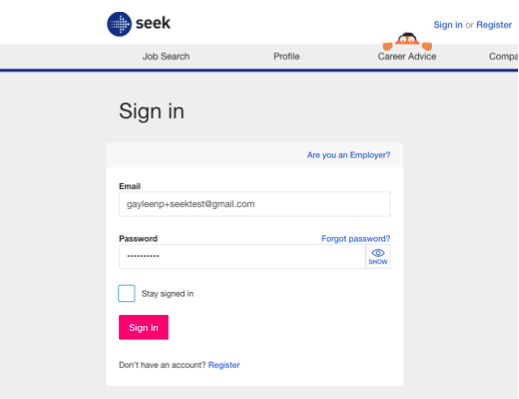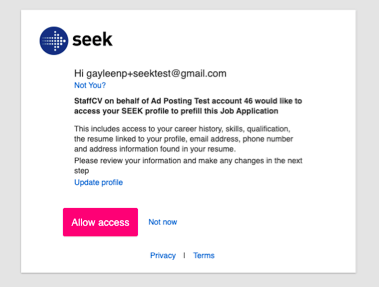 Complete any questions on your job application form (the job seeker's key contact info and CV is populated from Seek):