Requisitions are forms that you can complete in order to request a job.
Click on Requisitions in the left menu, and the Requisitions list will load. The default view is 'Mine' (i.e. Requisitions that you have requested):

If you click on 'Other', the Other Requisitions list will load. This is a list of requisitions that you are involved with but didn't initiate (i.e. you are one of the managers who is required to sign off the requisition. This is also known as an Approval Request).
To view a requisition, click anywhere in the row for the Job Name you require, and the Requisition detail will load: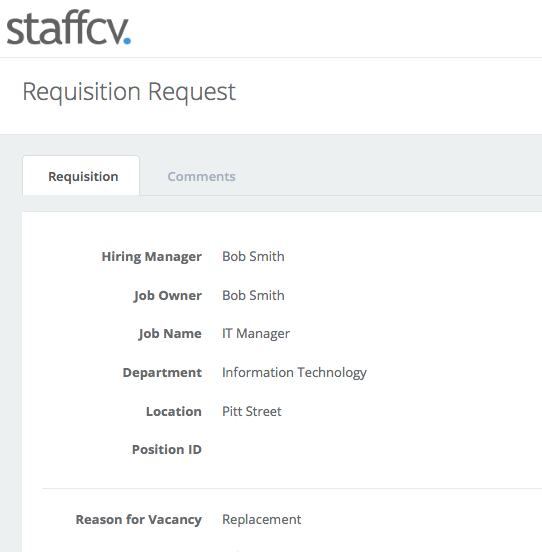 Click on the Comments tab to see comments for this requisition (includes manually added comments, and system comments):