Talent Pools are 'Open Pools or Talent Pipelines' that are listed on your website (i.e. their status is 'Expressing Interest')
To view a Talent Pool and its job seekers:
Click on Talent Pools in the main menu. All the Talent Pools you have access rights to will load: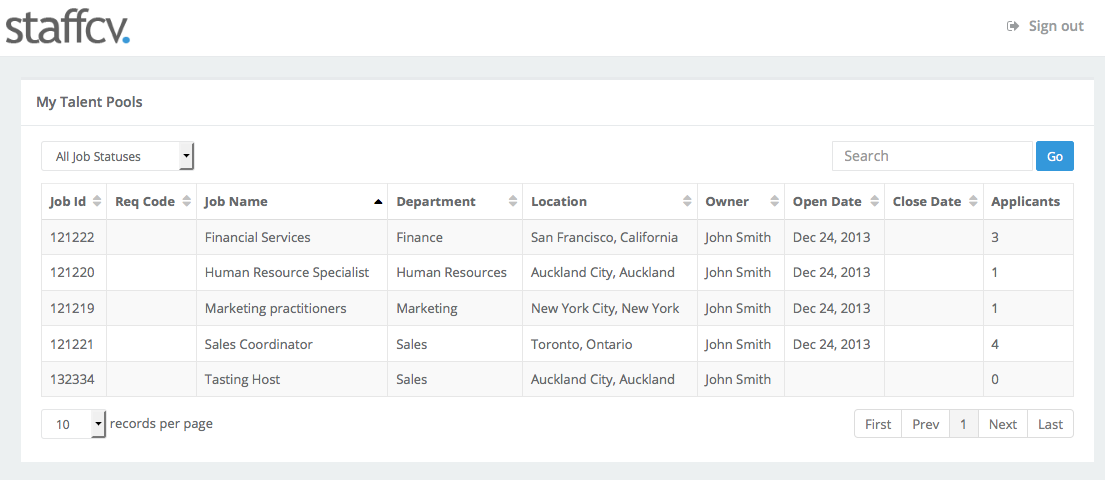 You can click the little ascending/descending icon on a column header to sort by that column.
You can click on the Job Statuses dropdown to view Talent Pools in each of the statuses listed below:
To search for a Talent Pool, type its JobID or Job Name (or part of), in the Search box, and click Go.
To view more results on your page, click on the 'records per page' dropdown:
To jump to another page in your results, click on a page number, or use the 'First / Next / Last' buttons:
To open a Talent Pool and view its job seekers, click anywhere in the row for that Talent Pool